2 71/Numbers 20
BY APOSTLE JANICE L. WILLIAMS
 
WEEKLY BIBLE STUDY FOR WEDNESDAY, JUNE 15-22-29-JULY 6, 2022
 Sunday, June 19
Father's Day 2022
in United States.
It is a day on which fathers are particularly honored by their children, especially with gifts and greeting cards. 
 Father's Day always falls on the third Sunday in June—which means its actual date changes year to year.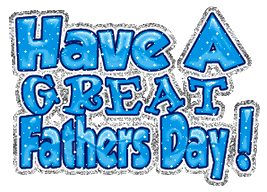 P

rover

bs 3:11-12 NKJ

V 11 My son, do not despise the chastening of the Lord,Nor detest His correction;12 For whom the Lord loves He corrects, Just as a father the son in whom he delights.

3 John 1

:4

 NKJV

 4 I have no greater joy than to hear that my children walk in truth.

Proverbs 14:26 NKJV

26 In the fear of the Lord there is strong confidence, And His children will have a place of refuge.

Proverbs 22:6 NKJV

6 Train up a child in the way he should go, And when he is old he will not depart from it.

Ephesians 6:4 NKJV

 4 And you, fathers, do not provoke your children to wrath, but bring them up in the training and admonition of the Lord.

2 Samuel 7:14-15 NKJV

 14 I will be his Father, and he shall be My son. If he commits iniquity, I will chasten him with the rod of men and with the blows of the sons of men. 15 But My mercy shall not depart from him, as I took it from Saul, whom I removed from before you.  

Proverbs 23-24 NKJV

24 The father of the righteous will greatly rejoice, And he who begets a wise child will delight in him.

Malachi 4:6 NKJV

6 And he will turnThe hearts of the fathers to the children, And the hearts of the children to their fathers, Lest I come and strike the earth with a curse."

Hebrews 12:7 NKJV

7 If you endure chastening, God deals with you as with sons; for what son is there whom a father does not chasten?

Ephesians 6:1-3 NKJV

 1 Children, obey your parents in the Lord, for this is right. 2 "Honor your father and mother," which is the first commandment with promise: 3 "that it may be well with you and you may live long on the earth."


Juneteenth 2022 in United States
Sunday, June 19
Public holiday date: Monday, June 20
 SEE THE WRITING FOR JUNETEENTH IN WBS # 244 Leviticus 20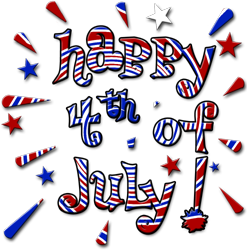 July 4th, celebrated as Independence day in the United States, is a day when Americans celebrate the birth of our nation.
See the writing for July 4th, 1776, "Declaration of Independence @: WBS # 197/EXODUS 13